Project Intro
For the organization's 2022 Iran Summit- a gathering of policymakers, human rights activists and diplomats working to combat the regime's support for terrorism, regional destabilization, and human rights violations- CMYK created a brand identity suffused through digital and physical event collateral to uplift the gathering's message.
highlights
In order to best communicate the summit's crucial messaging, we began with creating a malleable brand identity rooted in recognizable shape, pattern, and color- providing both symbolic and literal wayfinding markers for event guests.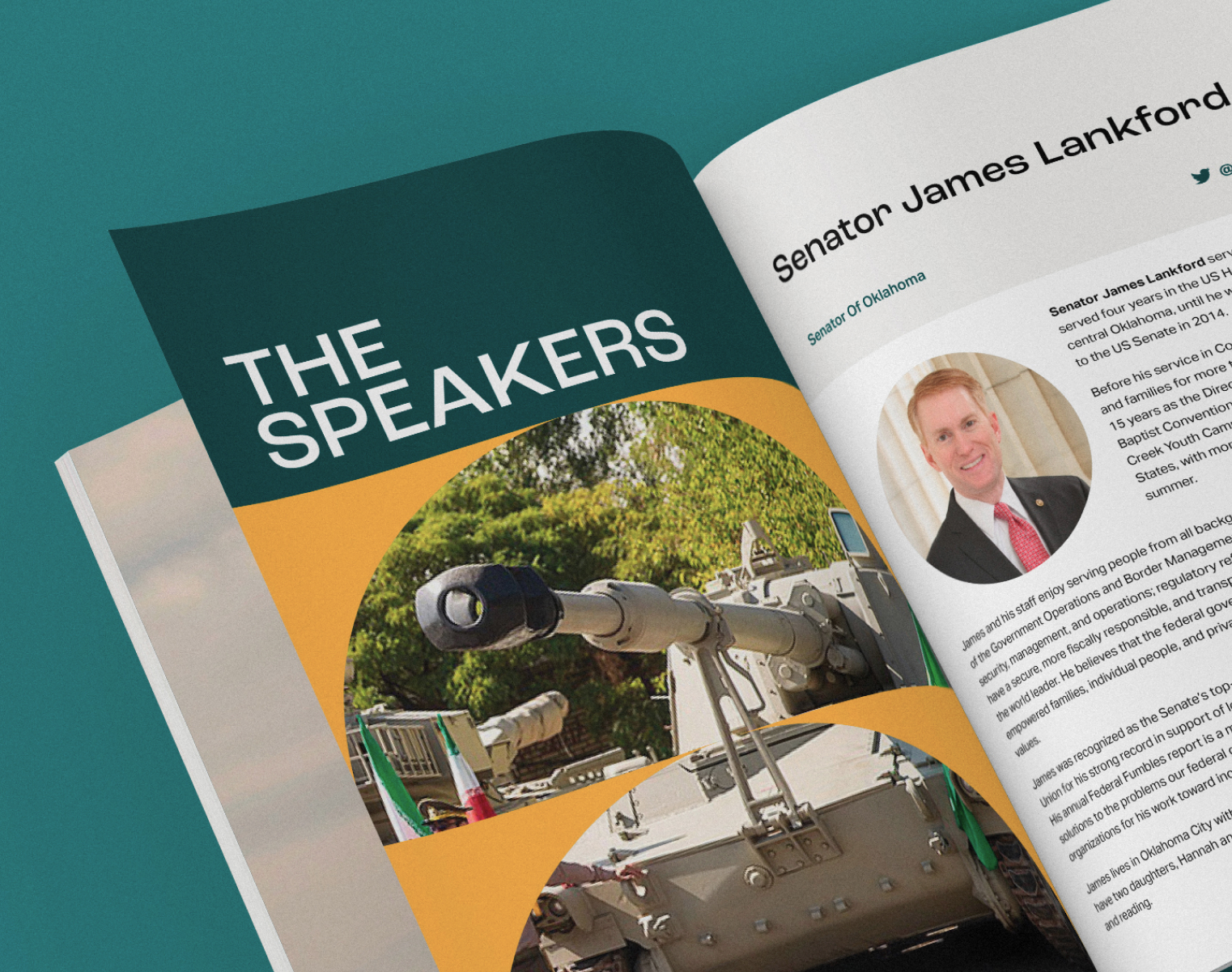 A color scheme of muted blues and greens, plus pops of goldenrod, communicate the event's seriousness while also injecting bright, celebratory highlights.
These serve both an aesthetic and functional purpose- allowing color, scale, and context to illustrate both rhetorical and physical wayfinding.
The type of assets we created ranged considerably- from printed programs, to directional signage, to animated title cards for the event's video stream- but all were anchored by a concise, clear, and compelling visual language.
The gridded shapes used here- evocative of archways and communicating opportunity, collaboration and cohesion- also create a format for highly graphical, culturally resonant and infinitely applicable type presentations.